Upgrade Yourself
Sign up for the best one-on-one personal training experience in the South Hills with certified personal trainer, James Kunkel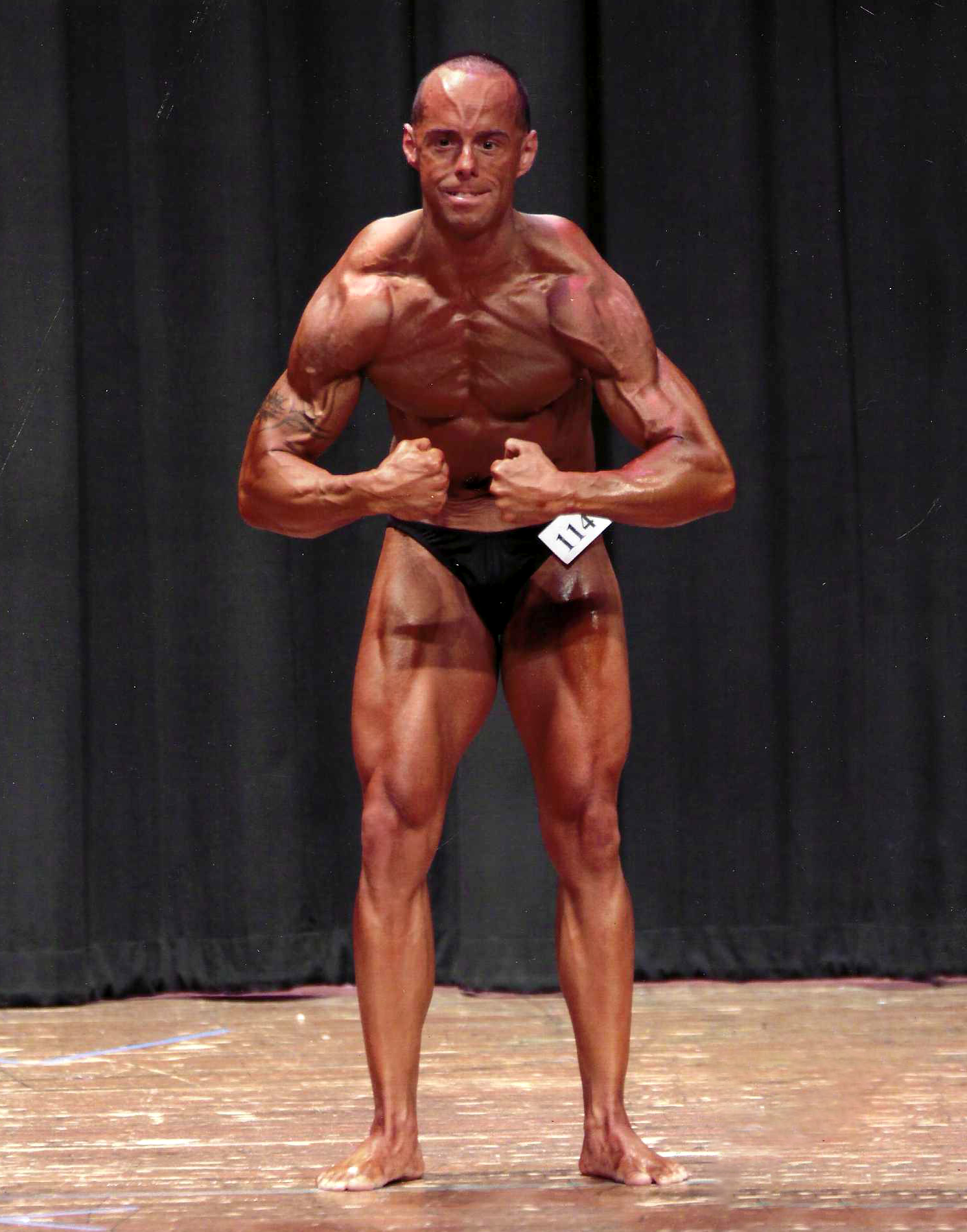 My Background
James Kunkel is an International Sports Sciences Association certified personal trainer with focuses in strength and conditioning training, fitness nutrition, and bodybuilding. In 2019, James won his OCB Pro Card in Men's Classic Physique and he possesses over 20 years of physical fitness experience.
Helping a wide range of clients with a variety of fitness goals, James creates individualized fitness and training programs to meet each clients' unique goals. Whether you're looking to lose extra body fat, tone up, build muscle, or improve your overall wellness, James Kunkel is ready to partner with you to reach that goal.
Achieve More
Let's Reach Your Goals Together
You don't need to be fit to get started, you just need to start. It doesn't matter if you want to tone up and lose those extra pounds, build muscle and increase your strength training, or just improve your overall health and wellness, I am here to help you. Start your path to a new you with me today.
Weight Loss
Gain confidence in yourself and shed those extra pounds. Achieving fitness milestones over time will help you achieve the goal body you've been looking to attain.
Muscle Building
It doesn't matter if you're looking to gain muscle or get prepared for an upcoming fitness competition, I'm here to help you reach your optimum end result in no time. Start making gains today.
Overall Wellness
Whether you have prior fitness experience or have never been in a gym before, your goal is to enjoy a better quality of life. My customized fitness sessions are here to help.
Training Location
All training sessions are done with James Kunkel at Lifeforce Fitness Center located at Curry Hollow Center in the South Hills. Lifeforce Fitness has 4 tiers of cardiovascular equipment and over 50 pieces of selectorized machines. They are also the only gym in the South Hills with such strength training equipment as a monolift, forza competition bench, and specialty training bars (buffalo, safety squat, Texas deadlift, zercher, fat bars, and more). Great hours and tons of parking in their convenient location.
Lifeforce Fitness Center
270 Curry Hollow Rd., Pittsburgh, PA 15236
Start Today and Get Pro Results
Take Your First Step Now
Experience first hand what James Kunkel can do for you to help you achieve your fitness and wellness goals. Once you sign up, you can choose from either a 30 minute training session or a full dedicated 1 hour long session. Don't forget to inquire about bulk session discount rates. Reach out to James today using the contact form on this page.